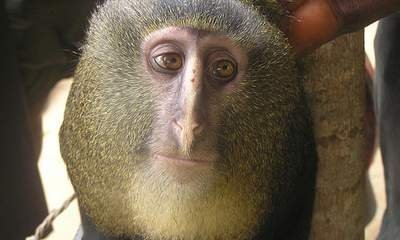 A new species of monkey has been identified in Africa, researchers have said.
The species, known locally as the Lesula, was discovered after a young female was seen being kept captive at the home of a primary school director in the Democratic Republic of Congo in 2007.
The young animal resembled an owl-faced monkey, but its colouring was different to that of any known species, the researchers writing in the journal PLoS ONE said.
Other Posts You May Be Interested In